OFFICE DESIGN: Donuts Co. Ltd. 2015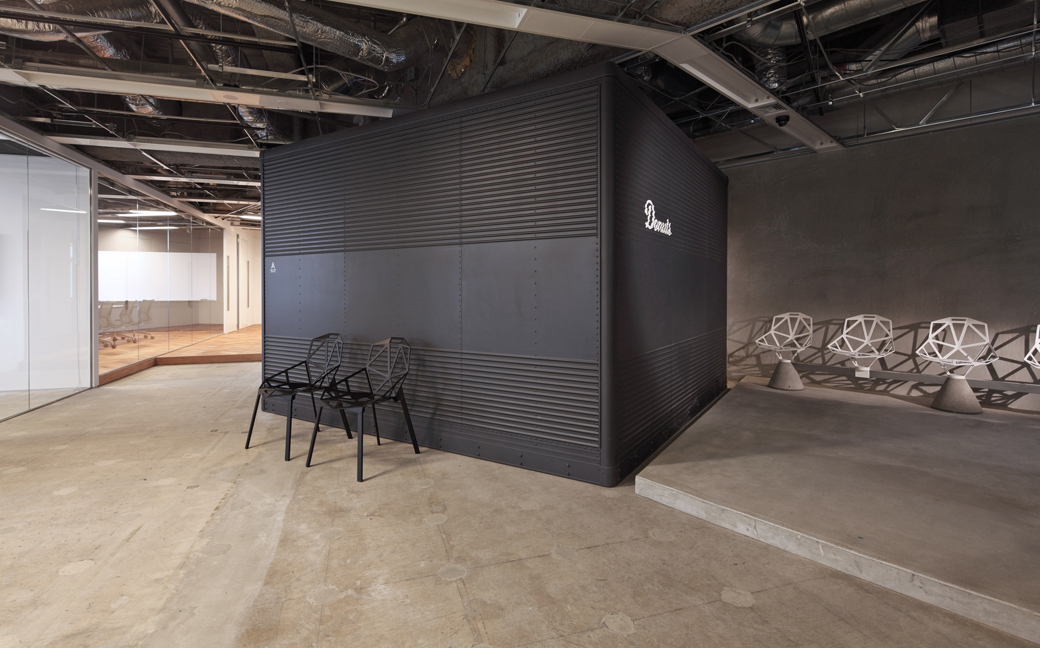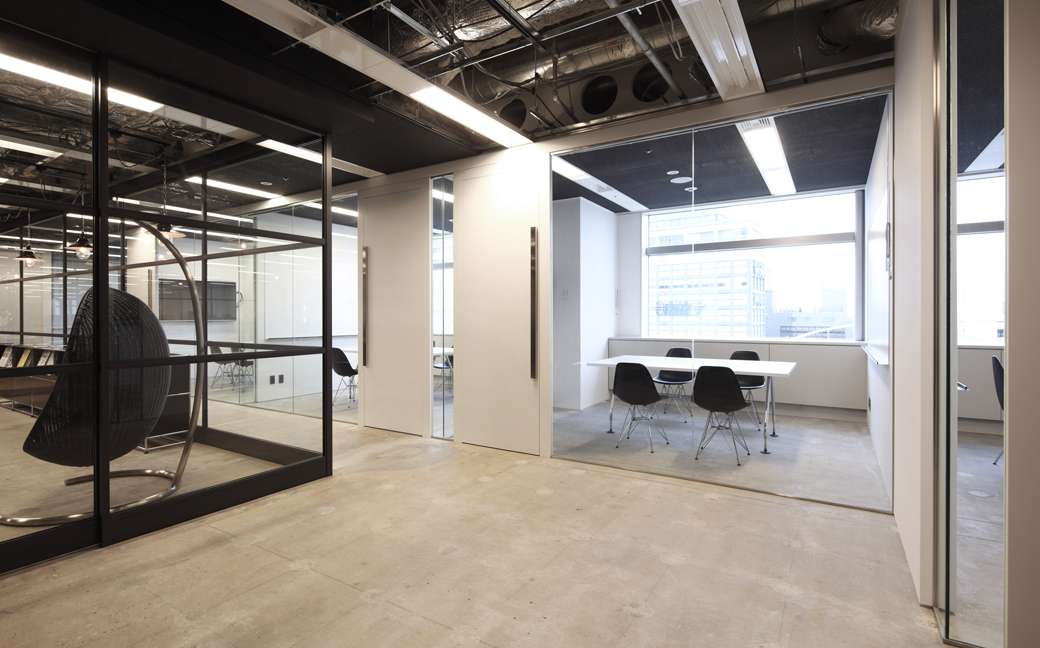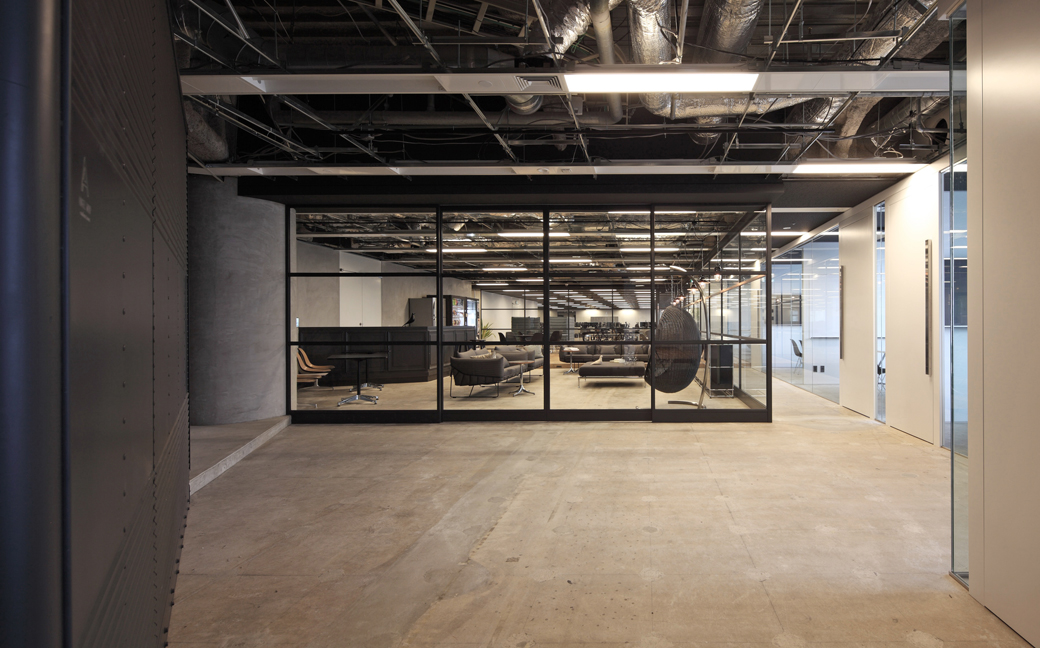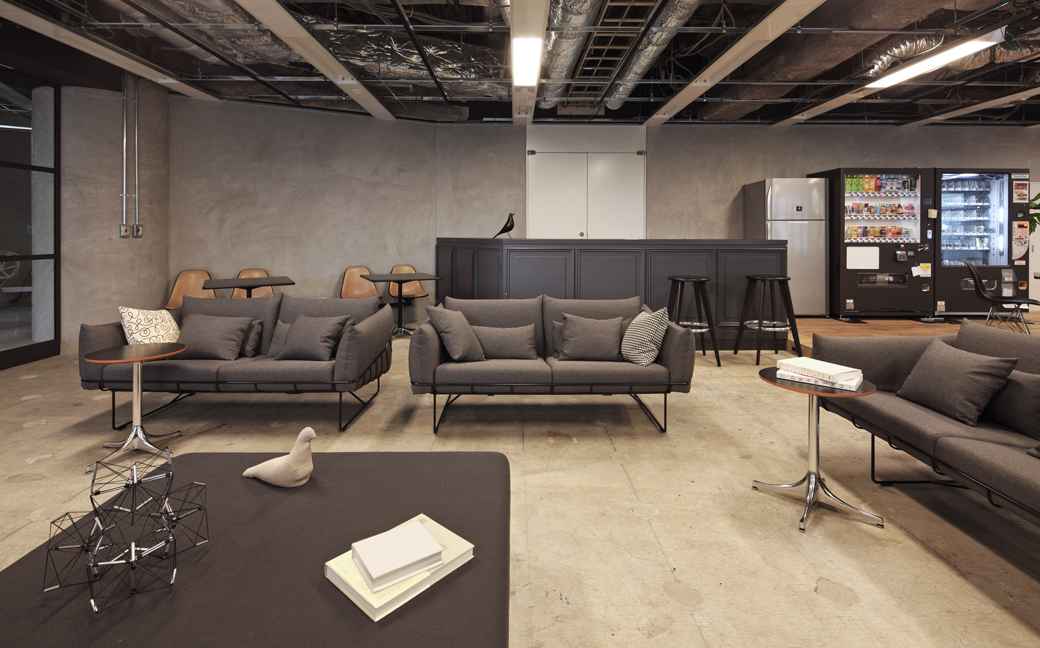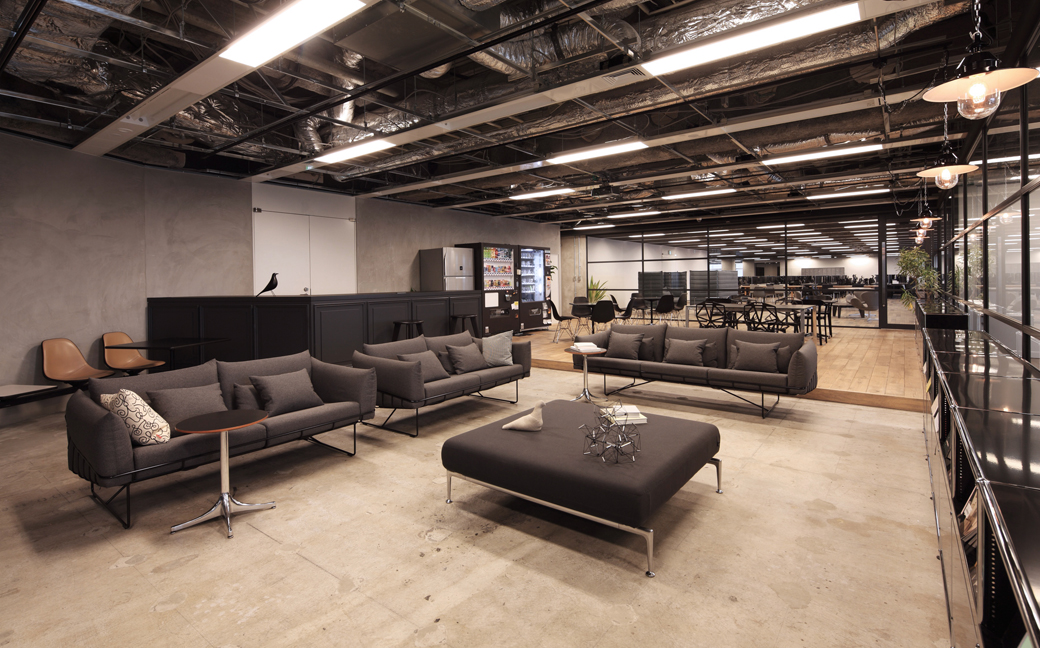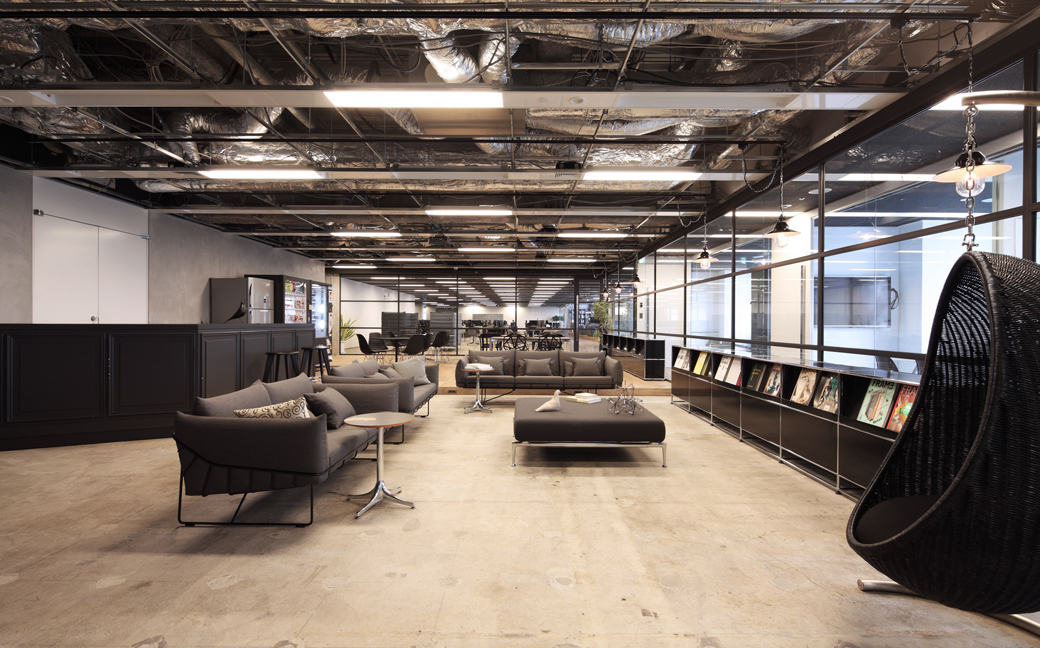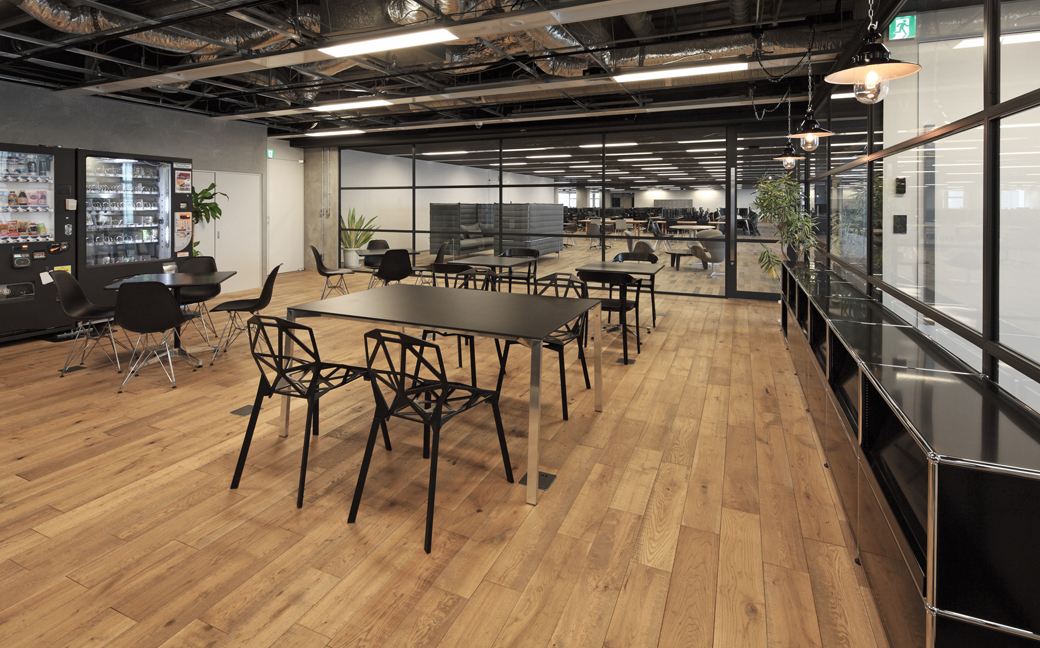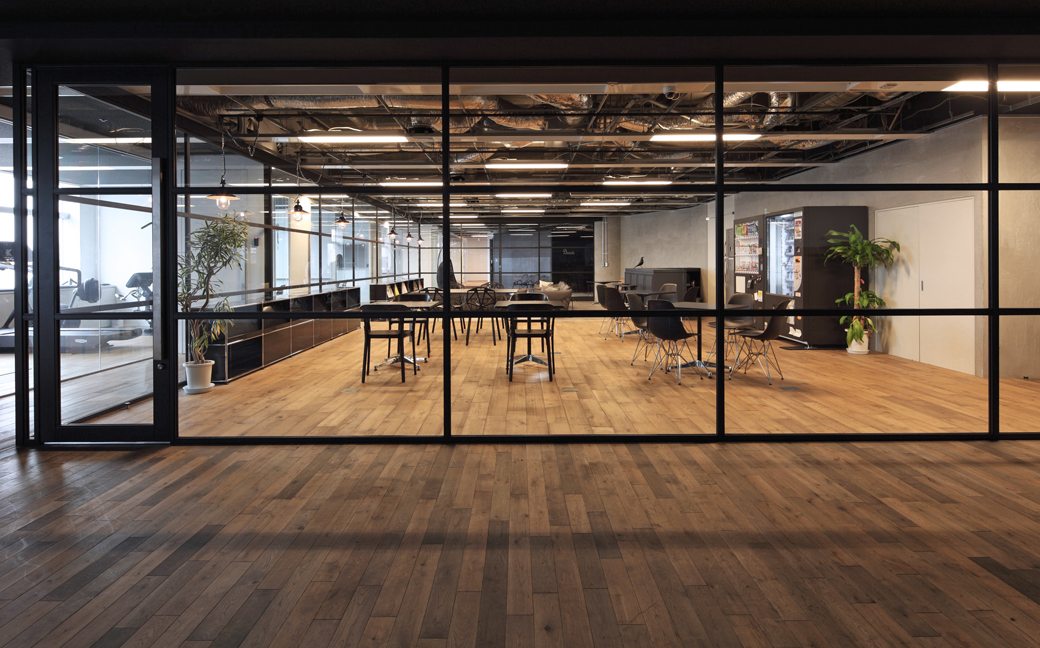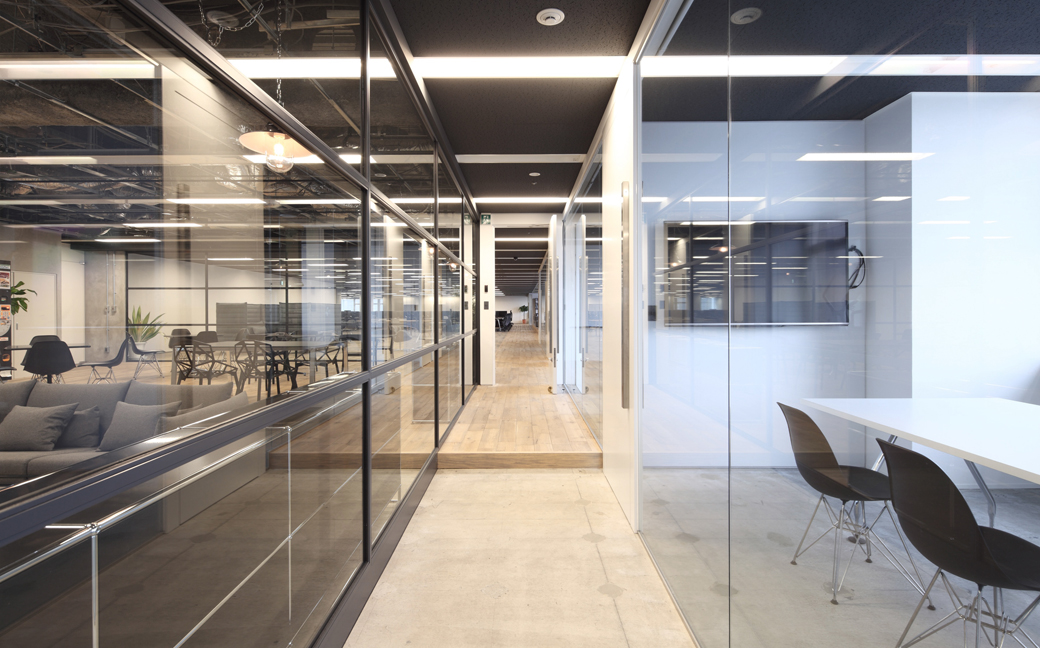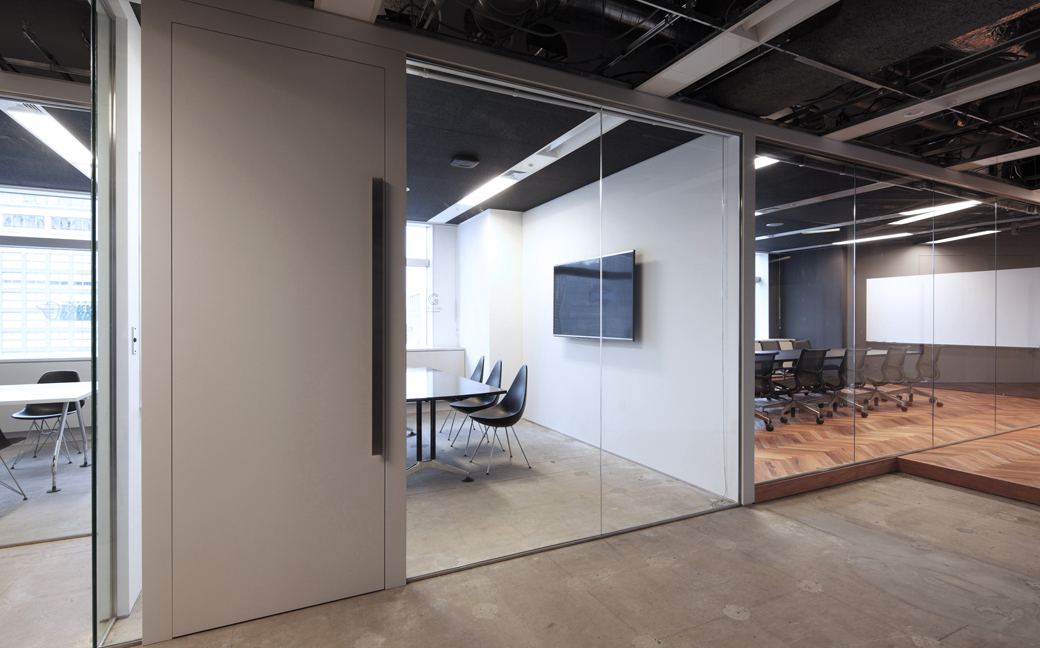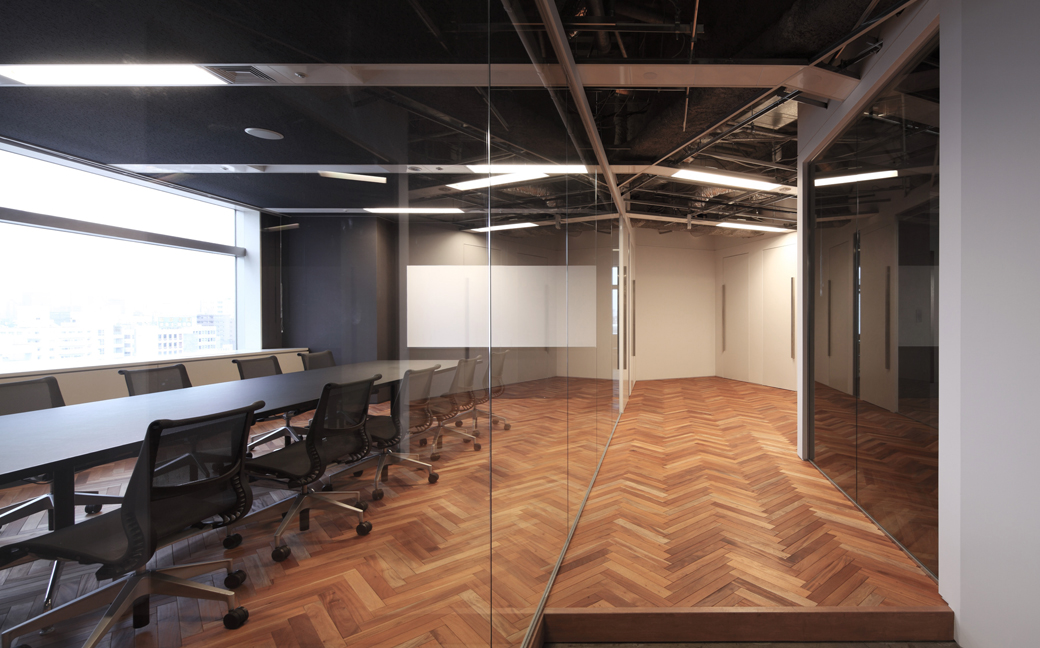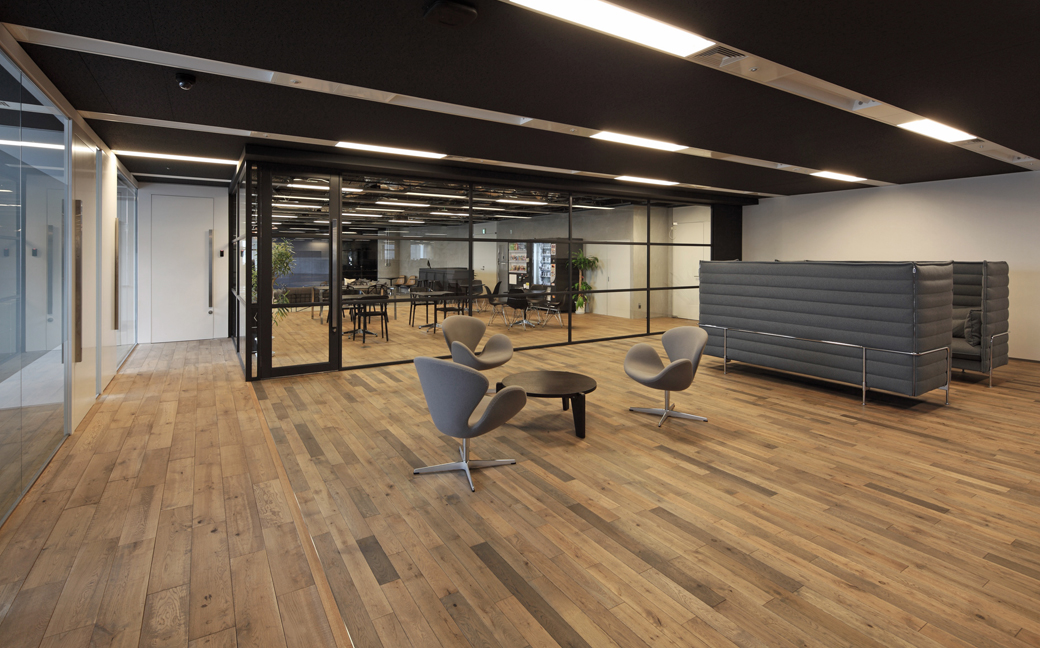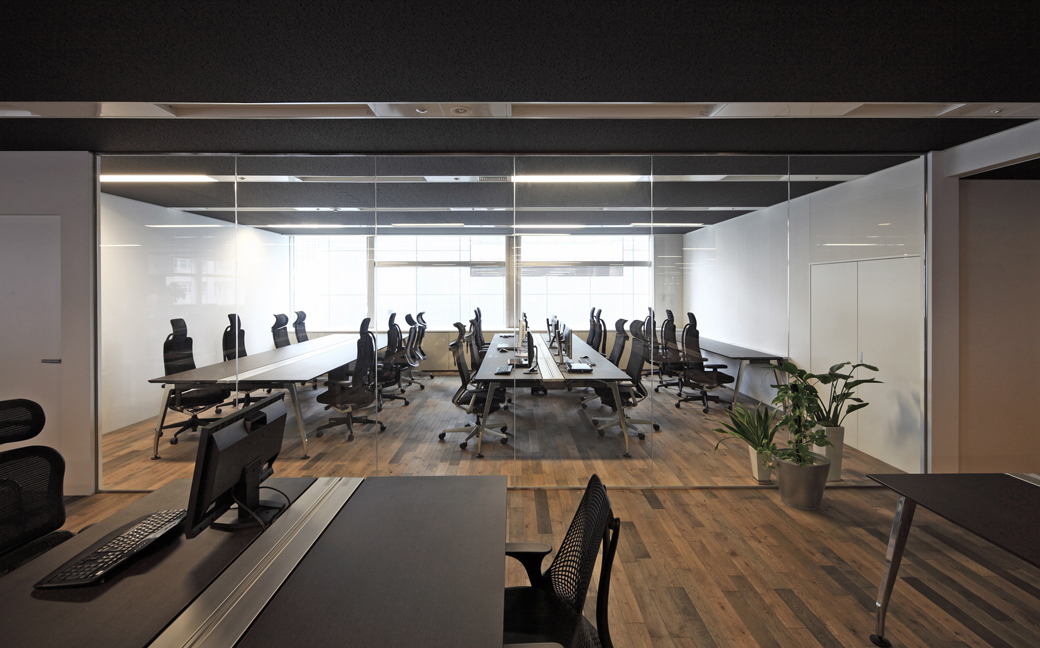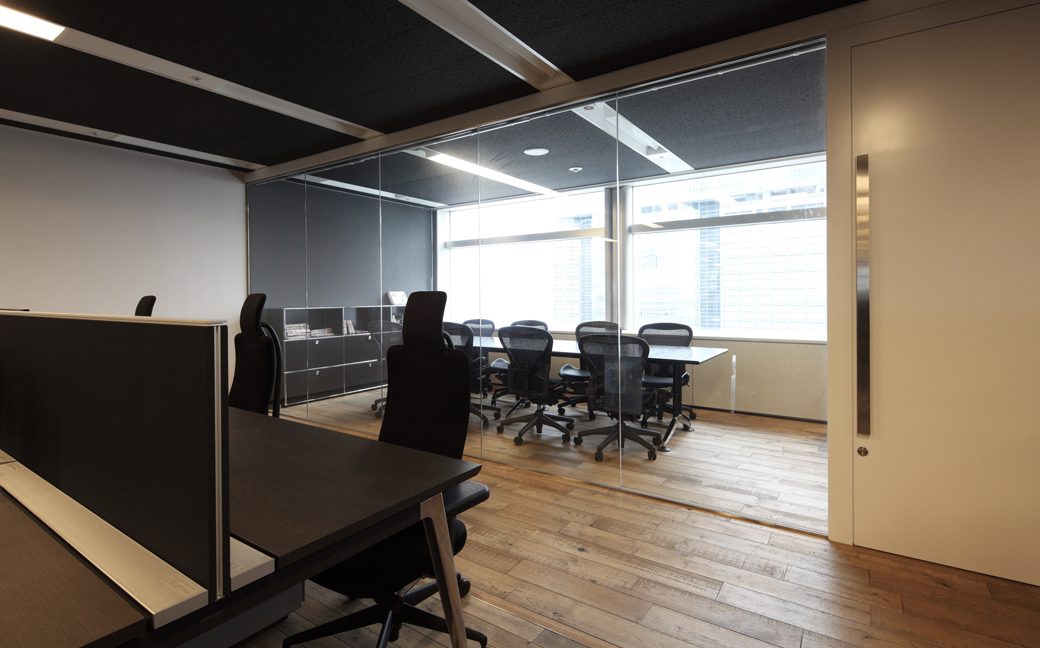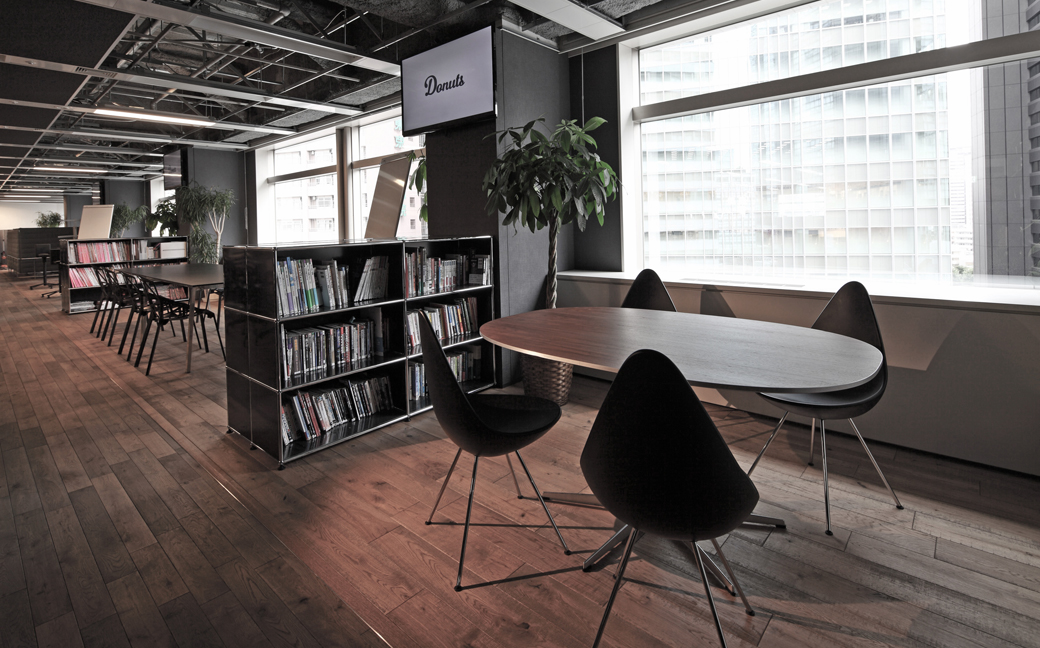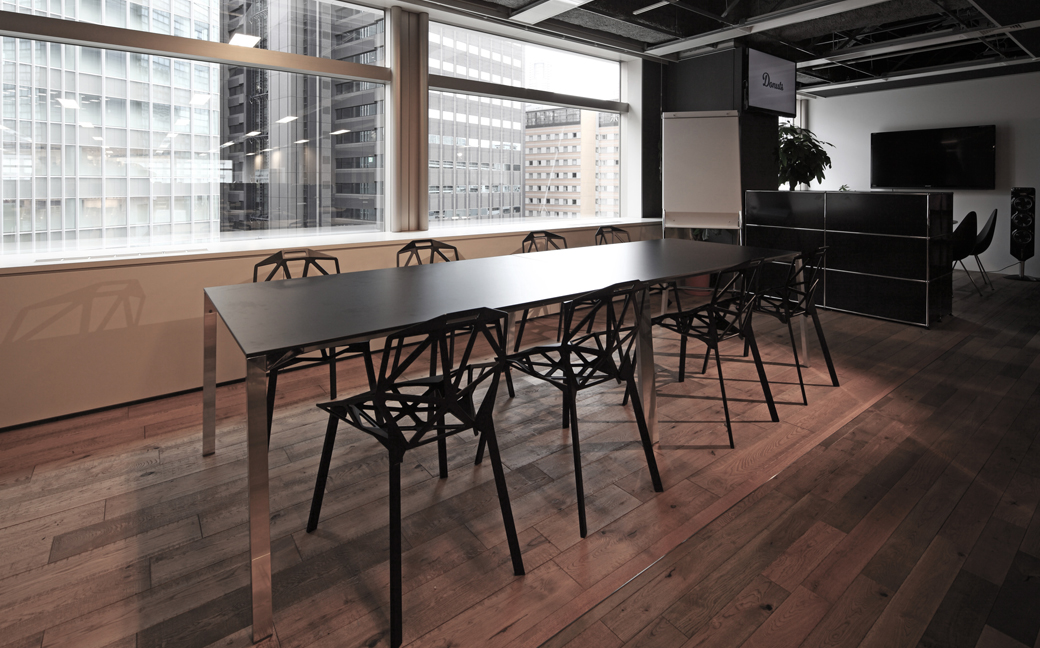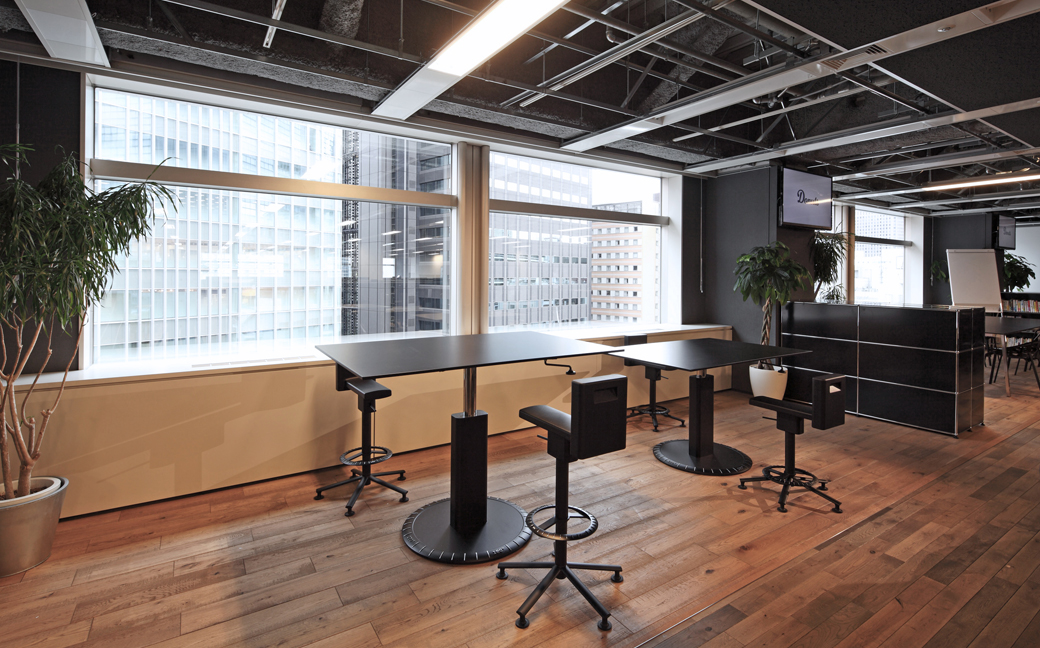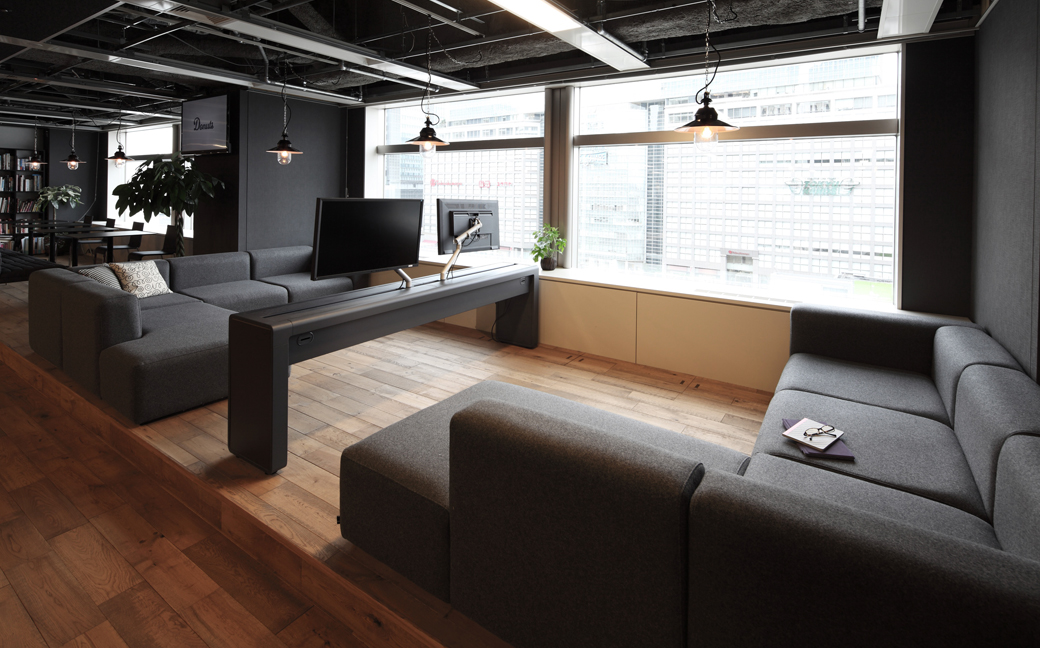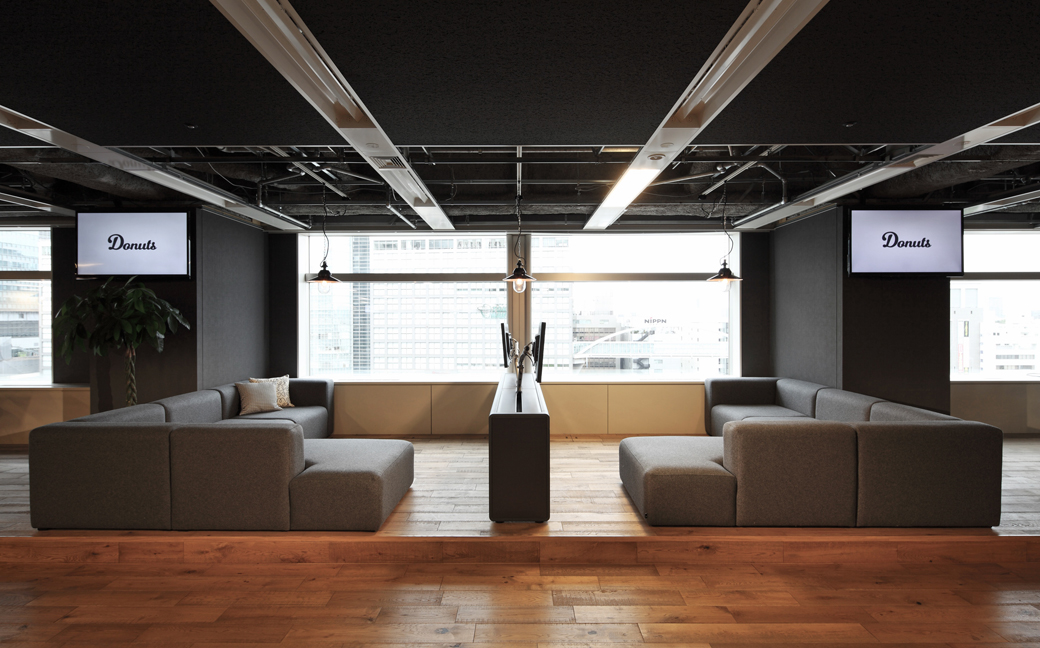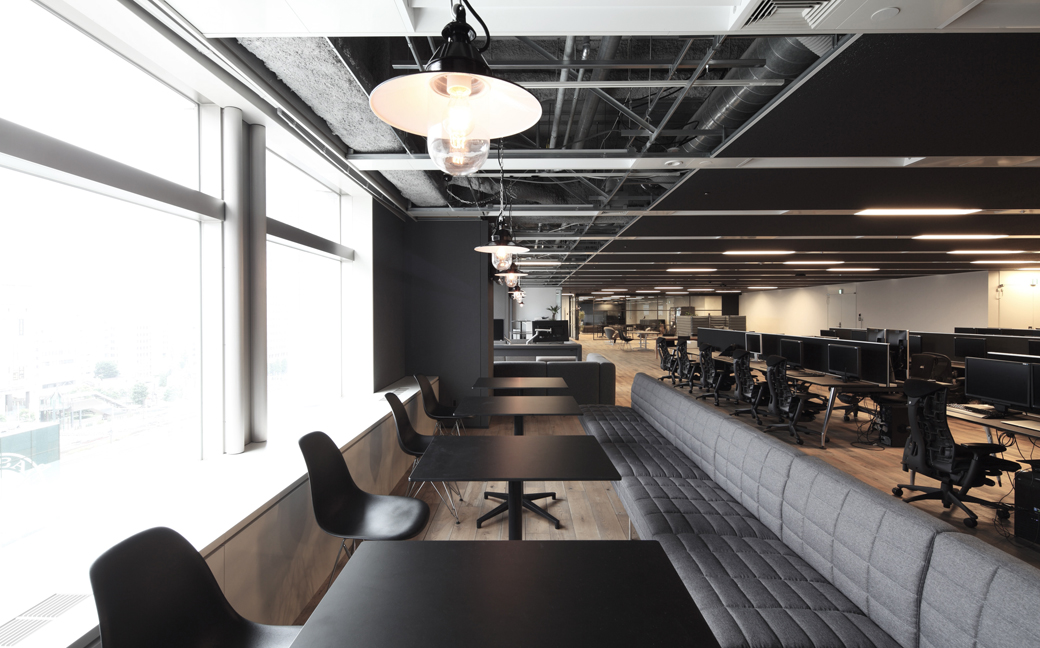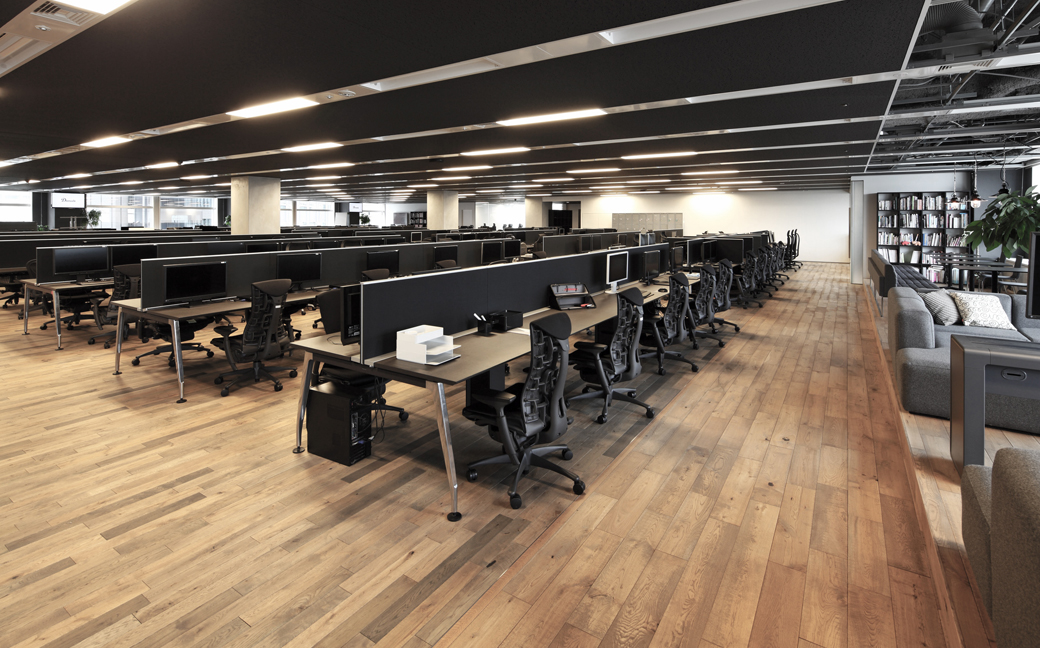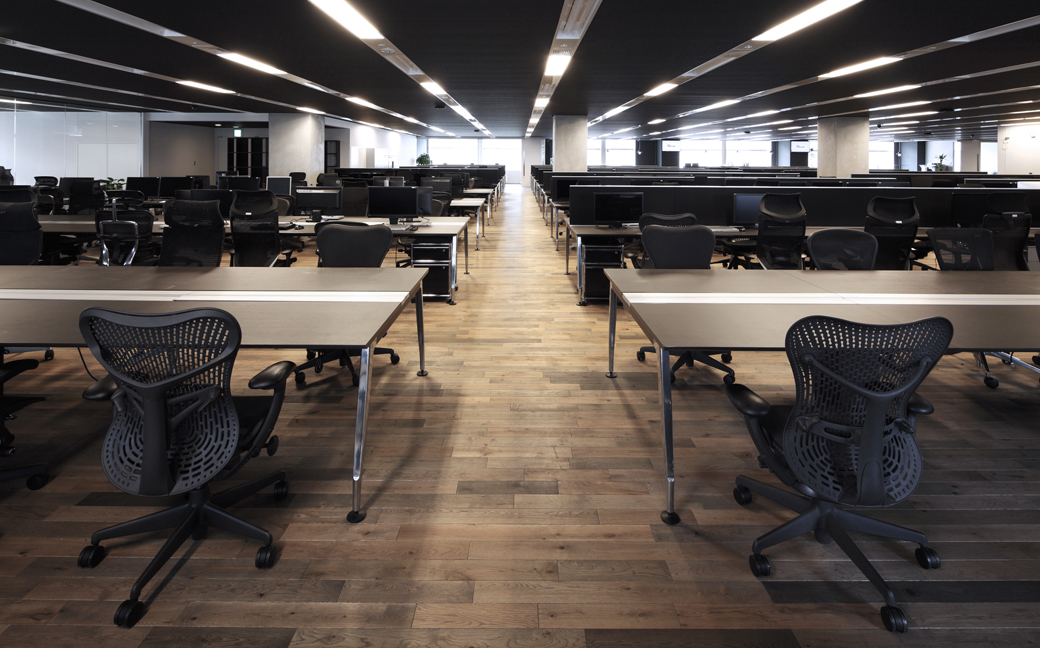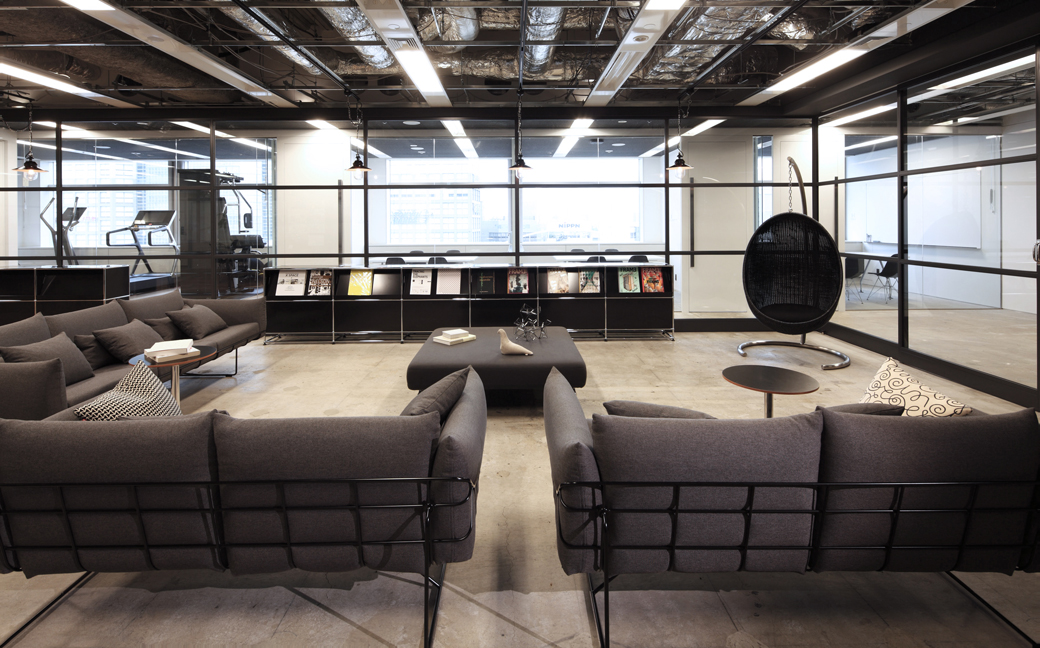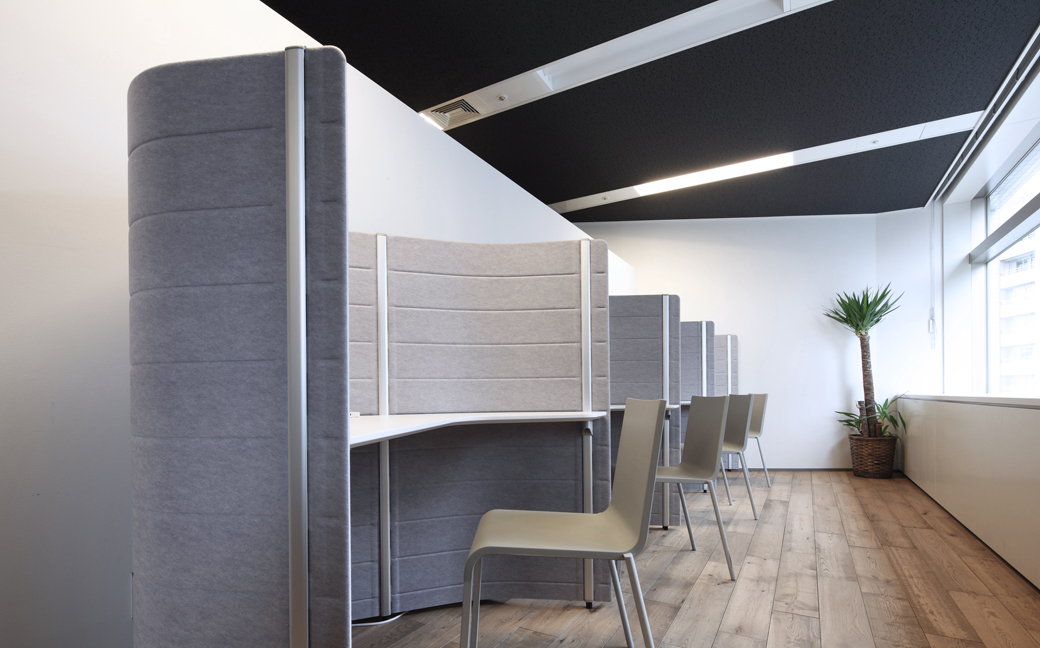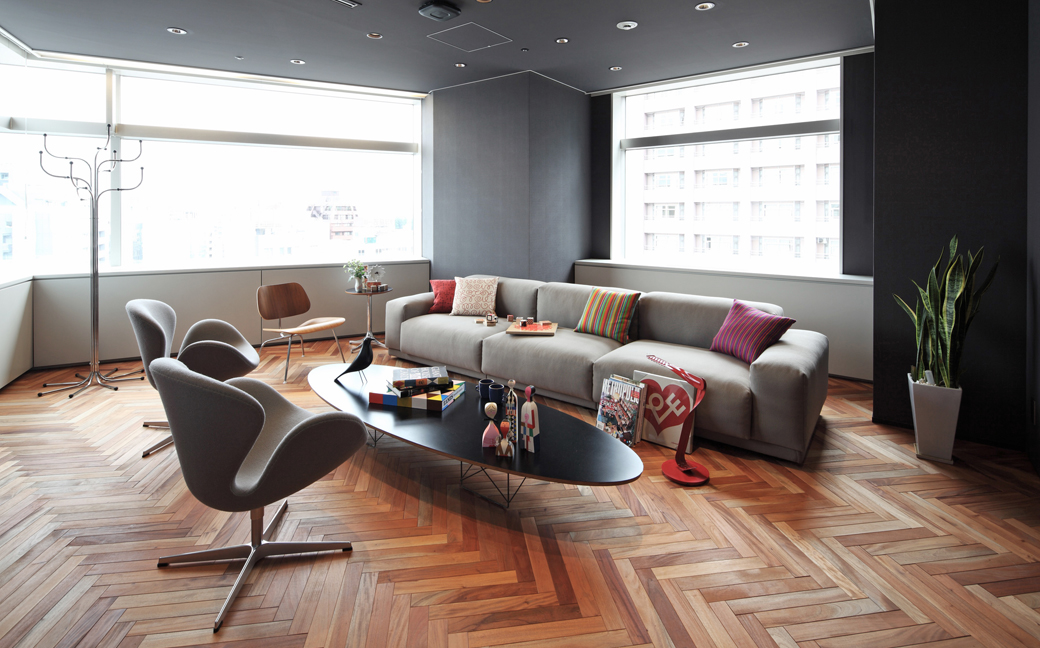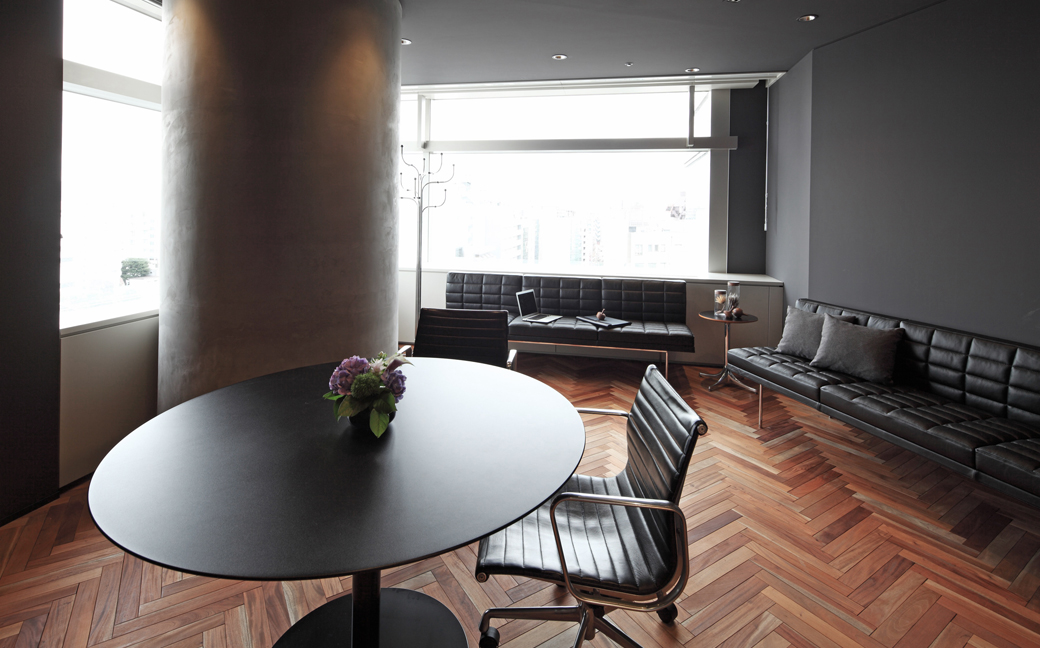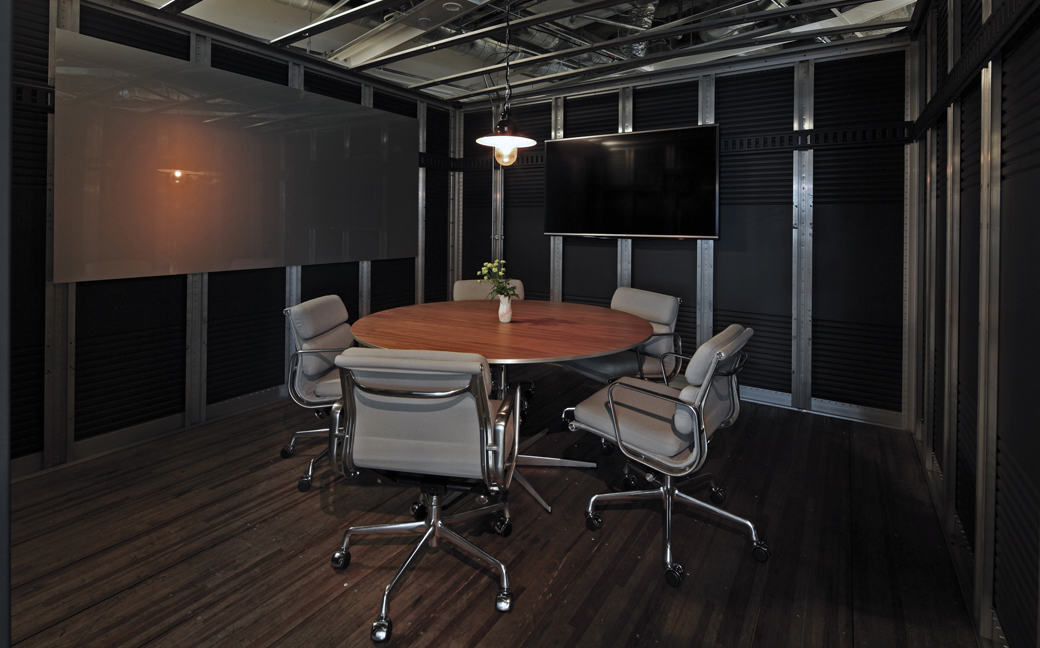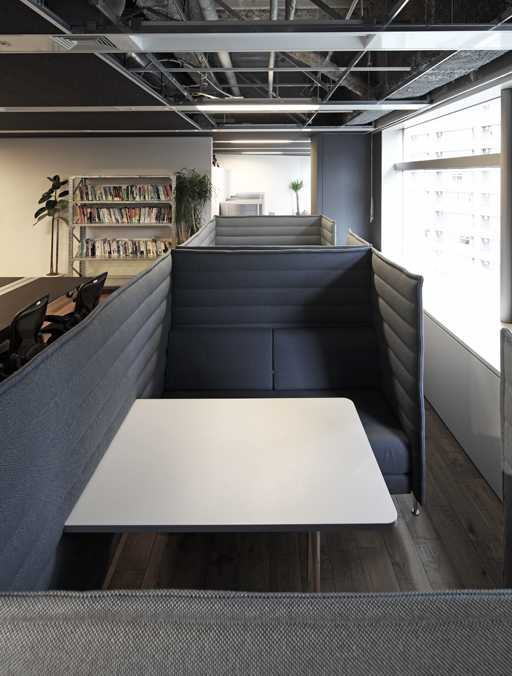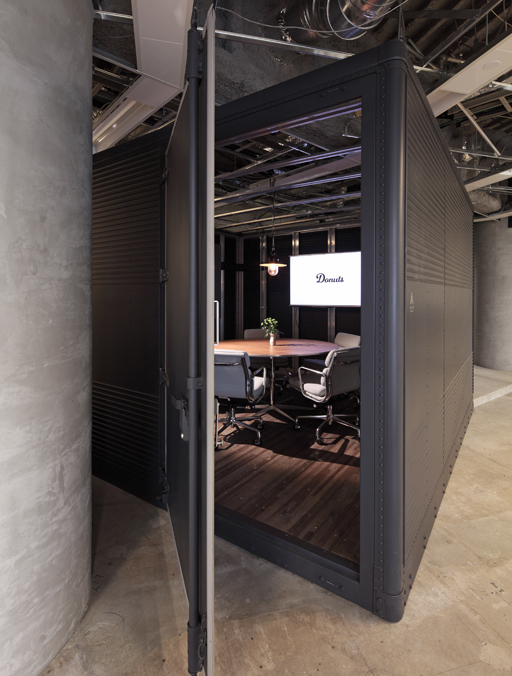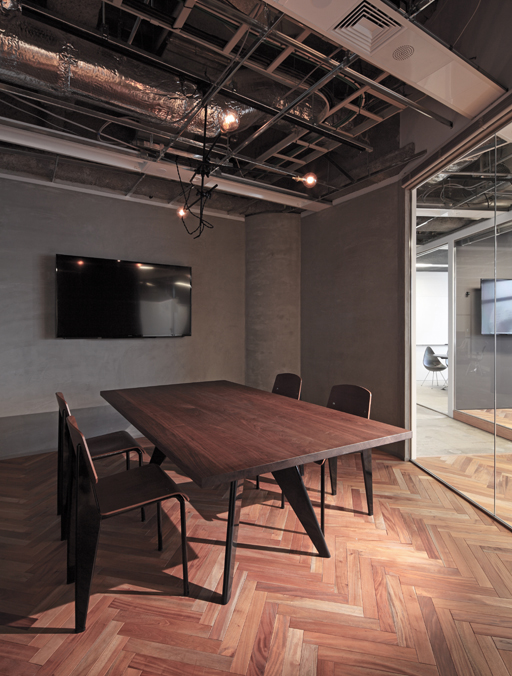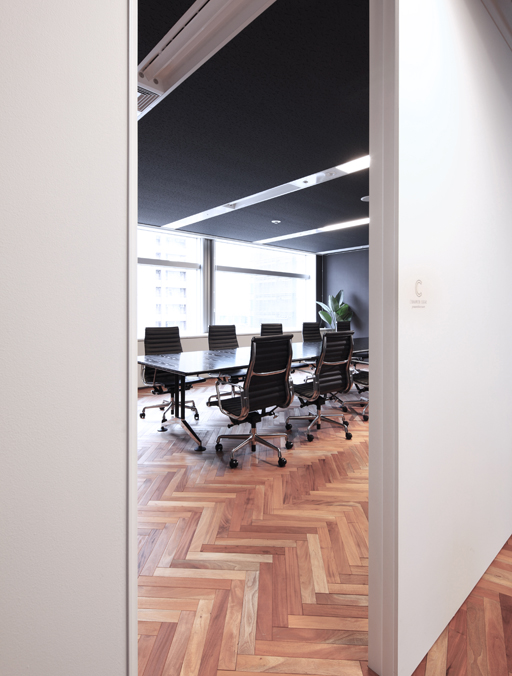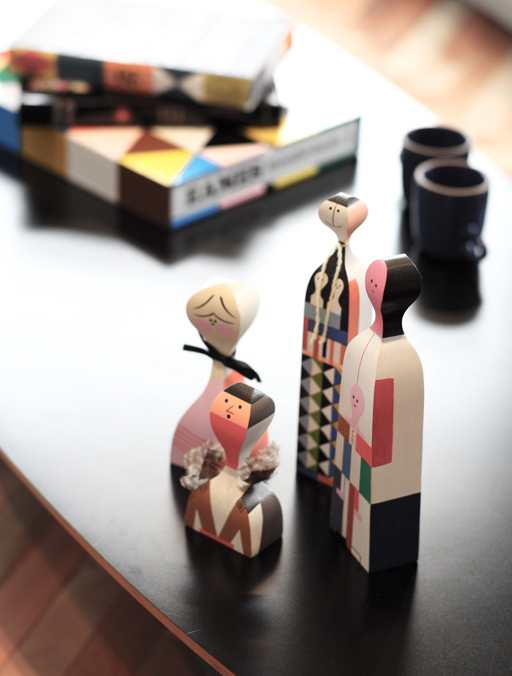 OFFICE DESIGN: Donuts Co. Ltd.
ものづくりの場 = ファクトリー感のあるオフィス
ゲームやWEBコンテンツサービスを事業の柱とする株式会社Donuts。大半はPC作業によって作り出されるサービスだが、根本には人の手によるモノ作りの精神がやどっており、内装においても様々なサービスを生み出すDonutsらしい現代的な《Factory = 工場》をイメージした空間を目指した。
ガレージや無骨な工業製品、フローリング、コンクリート、モルタル壁など、工場というイメージを連想させる様々な要素を内装に取り入れ、あえて未完成な感じを残した空間に仕上げた。
オフィスのゾーニングでは、効率的かつ集中して個人が作業できるワークスペースの両サイドに、様々な用途に対応するコミュニケーションスペースを設け、プロジェクト単位で円滑なコミュニケーションやディスカッションを行なうことが可能。また、エントランス横のカフェスペースは、大きな引き戸を開放することで、広々とした多目的スペースとなり、全体集会やイベントなどが行なえるようになっている。
オフィス内で使用される家具は、クライアントと共に時間をかけて選定。空間のイメージにあわせ機能面だけでなく、より快適な環境になるようコーディネイトを行なった。





Refined Industrial Workplace

Donuts is a rapidly growing IT company with mobile games and web content services as major parts of their business. While the majority of their products are built through computers, at their core they have the mentality that they are building products with their hands. So, in designing their space, we aimed for a state-of-the-art factory atmosphere that is aligned with their spirit of creativity and originality.

A shipping container, industrial products, concrete mortar walls - we embraced elements reminiscent of an actual factory. The space was purposefully left unfinished, leaving an inspiring sense of efficiency.

In our office layout we aimed for a design that increases collaboration and discussions among project teams. Collaboration spaces were placed on both ends of the main working space, where employees can focus on their individual tasks. Next to the entrance a large refreshment room can turn into a multi-purpose space with large sliding doors that open the area up for company gatherings and events.

We spent a lot of time with the Donuts team in order to select furniture that adds to the ambience of the new office. The layout of the furniture is not only about functionality but also about creating a comfortable working environment.